WEEU and Covid-19
In line with the Prime Ministers announcement, we have closed the workshop as at 5pm, Wednesday 25 March for a period of no less than 4 weeks.

So we are over 2 weeks into our lock-down. Firstly we hope you are all safe and well, and looking after yourselves. My wife and I are sharing a makeshift office at home, and we are busy planning our next move, counting down to both returning to work.

Silver linings

With all of the media coverage of Covid-19, job loses and economy concerns, we think its important to take stock of what we do have, and we hope you all are too. We have a 13 month old Boy and I'm getting some quality time with him during this very interactive stage of his development. We are also pleased to announce we have another baby on the way with my wife Sarah being 16 weeks pregnant.

20th April

The Prime minister today announced that they will be issuing a statement on the 20th of this month as to the 'Lock-down' exit. We will be ready to go a soon as the govt lifts the restrictions. We may still see some delay with overseas parts deliveries for some time, however we have many options and for the foreseeable future we will be trying our best to source parts locally.

Expired WOF's

We haven't as yet sent out our WOF reminders. Once it's clear as to when we can return we will send out all WOF reminders and will be prioritizing expired WOF's We have quite a few in our database so its likely they will take 2-3 weeks to get through. If the demand is there we will look at the possibility of opening Saturdays to get through the back log. We do ask for your understanding on this matter


Essential Services

Update, we will be remaining closed for the duration of the lock-down. We wont be opening our doors for essential work, 2 weeks in and we haven't had the demand for it, and ultimately, as above,we have a young family that is our number 1 priority while NZ gets through this.

The lock down is in place for the health and safety of all of us, our families, our staff, and of course customers and suppliers.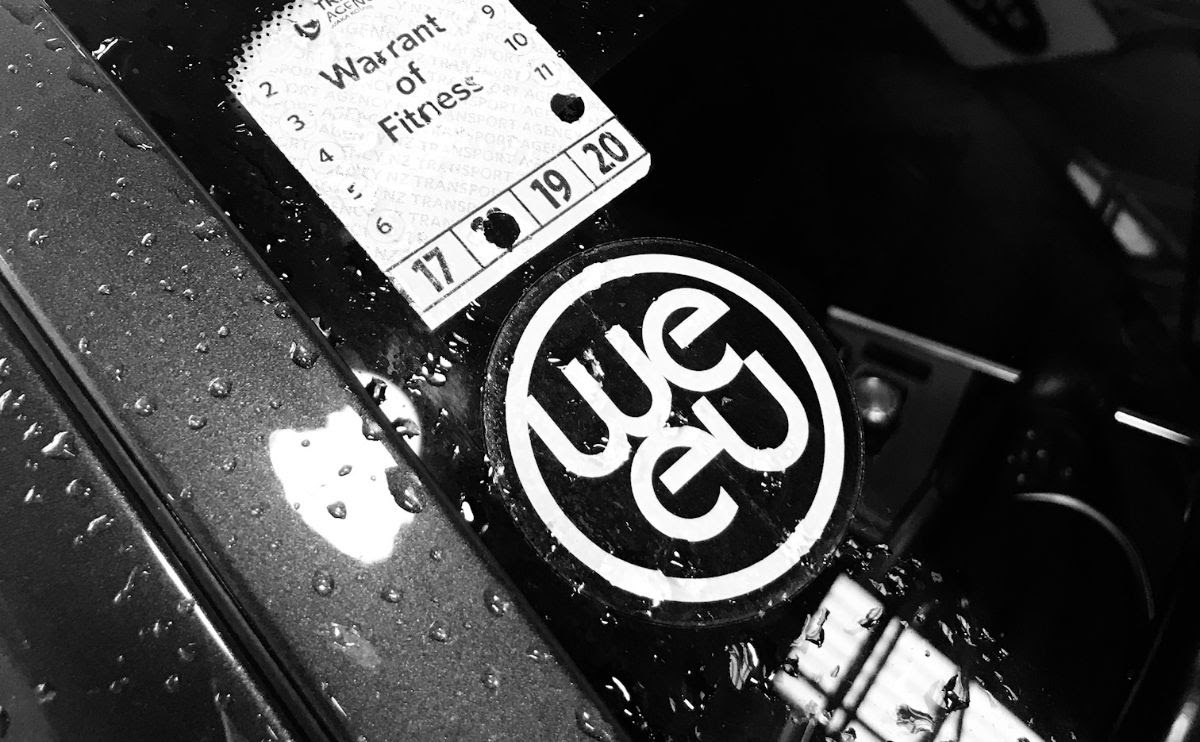 WOF Reminders will be sent once we have a better understanding of being able to re-open. Please feel free to email me earlier to get in the front of the queue. John@weeu.co.nz

We look forward to seeing all of you safe and well out the other side of this.
From our family to yours
Be well.
John and the team
Regards,
John Rodgers and team
Wellington European
6 King street Wellington
043848867
New email john@weeu.co.nz
WEEU and Covid-19
In line with the Prime Ministers announcement, we will be closing the workshop at 5pm, Wednesday 25 March for a period of no less than 4 weeks.
This will be a difficult time for all of us and we ask that you all stay safe and look out for each other. We are dedicated to looking after our people during this time as best we can and coming back with all our staff and customers. We appreciate there will then likely be a backlog of WOFs and repairs to get through. We will be working on how best to deal with this over the coming weeks and will work with you all to prioritize the work and keep everybody moving.
Essential Services
There was talk of workshops being on the 'essential business' list, however to interpret that document correctly, mechanics are listed as an 'essential service', with regards to repairs and breakdowns for vehicles which are required for essential services IE, Doctors, nurses, healthcare etc etc. There likely will be other workshops out there bending the rules to suit themselves, which sadly makes a bit of a mockery of the lock-down. As much as we would have liked to have stayed open for our customers, even in a diminished capacity its just not possible or ethical in the current situation.
The lock down is in place for the health and safety of all of us, our families, our staff, and of course customers and suppliers.
Essential Services – Update
This from the ministry of Transport
Maintenance services – all transport modes Workers involved in the provision of essential maintenance and safety services where the services are limited to: • maintaining other essential services and their vehicles (e.g. repairing emergency vehicles, aircraft and ships/boats, and parts replacement for these craft moving essential freight); or • essential recovery and/or repair of private vehicles, where needed to keep a private vehicle operating for essential purposes e.g. to get groceries and healthcare.
Wellington European hasn't taken any inquiry that currently meets the above criteria. If we had the requirement we are very limited to parts supply etc due to the current lock down so in the short term we are opting to follow the Govt guidance and will be staying closed.
2 Range Rover Evoques in for work. Diesel had a service and a tune while the Petrol had rear brakes replaced. Nice to start seeing a few of these coming through the shop.
Quick visit to the British and European car day today, prompted me to pull a few photos from a few years ago when I took my Cortina, which is currently locked up in the back corner of the shop needing some attention. Lack of time so the poor cars being neglected.
We are calling this our Stage 3 clean. Stage 1 being Hydrogen Carbon clean machine. Stage 2, Hydrogen Carbon Clean machine and Liquimoly intake cleaner.
Stage 3 Walnut Blasting
Stage 4 = All of the above
What is it? quite literally its a machine that uses compressed air and fine crushed walnut shells to remove carbon build up. In our application, usually intake ports and the back sides of intake valves.
Why do it? Alot of modern engines by design are prone to carbon build up in the intake system, over time as the carbon build up increases the efficiency of the engine reduces, meaning less performance, fuel economy etc.
Why now for WEEU? We deal with a lot of cars that suffer from carbon build up, and a lot of our customers like to keep there cars no only going, but going like they should! We follow a lot of forums and in recent times have seen a lot of discussion on this topic. We also dont know of many local workshops that offer this service so decided now was the time. Its also a good fit with our other Detox Tools and Tuning service we now provide.
Whats involved? There is some time involved and the time taken varies from car to car. We do have to remove the intake manifold to gain access to the intake ports, this can mean on some cars, intake runner flaps also need removing. Each cylinder is done separately as the valves need to be in the closed position so as to not fill the cylinder with walnut shells, all other ports are masked off etc to avoid walnut shells going where they are not wanted.
Thought I might just leave these here for your viewing pleasure
We are excited to announce that we have teamed up with Diesel Tune NZ to be one of their official NZ dealers.
Check out the link to their site, put in your vehicle details to see what gains can be had with a stage one tune, and in many cases with Diesel Turbos, some fuel gains to be had. Diesel Tune NZ
Check out what a stage one tune will do for my car
Why Now?
We have facilitated many tunes, however its been something we've outsourced, and struggled to answer questions quickly around, what are the gains? What price? and when can you do it?.
Now we will be able to provide this info on the spot. and time frames we can manage based around our own workshop loadings…. Wins all around.
We will look at combination deals also around engine detox (Carbon clean and walnut blasting) followed up with a performance tune.
About DTNZ
Diesel Tune NZ, is a nationwide franchise giving us huge support, and although the name implies Diesel Tunes, we can do petrol's as well, our first tune being a Mini Cooper S Turbo. See further down for pics and results, its now a little rocket!!! Customer feed back is "Im struggling to wipe the smile off my face"
Sample
Sample, We are tuning Our Diesel E-Class E220. Take a look at the what we can expect to see, hp, nm and economy gains… A massive 100Nm of added torque. Looking forward to this!!
First Tune went extremely well!!
We are experiencing more and more cars that are down on power due to a combination of intake and combustion areas being built up with carbon, largely reducing the efficiency and power. We have invested in a 'OxyHydrogen Carbon Cleaning' Machine. This machine is run through the intake system to clean the combustion area, which can be done without any major dismantling. To take things to the next level we have also purchased a 'Walnut Blaster'. Walnut blasting of the intake system does require some dismantling/removal of the intake system to gain excess. However removing these large carbon deposits with allow the engine to breath again. Restoring power and fuel economy = more fun and more bang for your buck at the pump.
The Carbon Cleaning machine wont do the intake manifold and intake valves which generally require more invasive work, We do have a Walnut blasting machine for this service if you are serious about regaining some engine efficiency…
How does HYDROGEN clean carbon deposit in the engine?
The Hydrogen Carbon clean unit runs on distilled water and electricity. The hydrogen and oxygen are produced using a mix of distilled water and electrolysis, this is then feed into the engine via the air intake/breather hose or air box.
The increased internal oxygen proportion improves combustion and at the same time the catalytic properties of hydrogen make it possible for the combustion carbon to be gradually broken down to clear the internal carbon deposits.
A strong electric current splits the water molecule (H2O) into its component atoms producing highly charged particles of hydrogen and oxygen, or oxy-hydrogen (HHO). The HHO is passed into the engine and burnt as the engine runs mixing the HHO with the fuel. As it passes through the induction system, combustion chamber, exhaust etc, the hydrogen reacts with the carbon deposits turning the carbon into hydrocarbons, this lifts the carbon deposits from the engine and the resulting gas exits the engine via the exhaust system.
Using no harsh chemicals the treatment returns your engine to a state of cleanliness. You regain power and performance, restore lost MPG and drastically cut emissions.
After treatment, there is no need to change engine oil or any type of filter.
The machine acts to restore the optimum performance of your engine. Using hydrogen technology, carbon deposits are removed from the inner workings of the engine, which naturally build up during the lifetime of the vehicle.
By removing unwanted carbon build up, further engine deterioration and damage can be avoided. This will keep your engine working more effectively and smoothly for longer, creating an enhanced driving experience.
The technology works with all types of vehicle's – from motorbikes to planes if it has a combustion engine then it can be cleaned. Both petrol and diesel and LPG engines will show improvements irrespective of vehicle age and/or value.
Great little mini in the shop for a very minor repair, but brought back some fond memories of working on, modifying, tinkering, racing and navigating these great little machines.